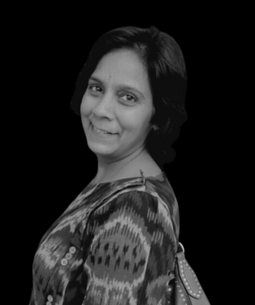 A little over a decade, Ila left behind a successful (and stressful) career in journalism to embrace motherhood.
Ever since, life on the yoga mat has been a fulfilling and enriching journey. Having practiced Vinyasa, Hatha and Iyengar style of yoga over a period of 9 years of practice and 5 years of teaching, she is now more inclined towards taking her practice beyond the asana and making concerted efforts to feel the difference between a posture and an asana. While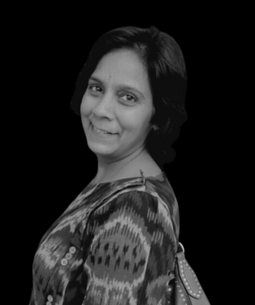 Vinyasa flow has given her the strength and courage to become a passionate long distance runner, the tough, core engaging, long holds of Iyengar practice has made her travel within the inner crevices and deal with the Kleshas of the mind and body.
She believes yoga is a journey that helps us identify with the Creator. As a teacher, she likes to push practitioners through challenging asanas, to expand their boundaries and discover themselves in the process. She believes only a healthy body can have a healthy mind and peaceful spirit. So, while her body undergoes the rigours of toughness to ensure that her soul is nourished to let go of the physicality of being.